Who is M.W Carpentry & Joinery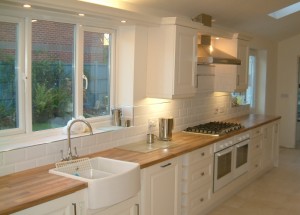 My name is Matt Walker and I started my career at the Norwich training workshop where I progressed to become a Carpenter, Joiner & Machinist for a well known and established Interior company specialising in manafacturing bars, reception counters and a long list of interior works for the licensed trade including pubs, bars, restaurants, clubs and hotels.
During my 15 years of working for this company I had a keen interest in buying and renovating domestic properties which lead me to start my own successful carpentry and joinery business.
Due to my vast experience within the industry you can be confident that I provide a full professional service to all commercial and domestic requirements.